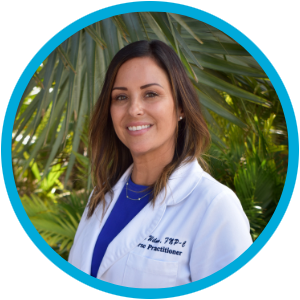 Monica Wilson, FNP
State of Florida

---
Monica Wilson is board certified as a Family Nurse Practitioner specializing in dermal fillers, neurotoxins and hormone restoration therapy here at Liquivida Lounge. She completed her Bachelors and Master's of Science in Nursing at Chamberlain College of Nursing with a program focus as a Family Nurse Practitioner. She has more than 20 years experience in the medical field with a background as a Paramedic and Emergency Room nurse.
With a passion in Medical Aesthetics, her mission is to make you feel your and look your best. She performs comprehensive cosmetic evaluations and advanced cosmetic procedures including Botox, dermal fillers and has undergone extensive injection training. She believes that treating your skin must start from the inside out.
"It is the first thing people see when they meet you and if you are not comfortable in your own skin, then your confidence suffers as a consequence".