Published on April 27, 2021.
Liquivida makes its name among other up and coming franchise brands in the United States, all aimed at helping people age beautifully and strong.

Published on March 14, 2022.
Sam Tejada, shares his story about how he went from the idea to the execution of the growing Liquivida's business model and brand.

Published on April 27, 2021.
Read about how Liquivida Lounge makes the Franchise Times' list of wellness franchises to watch.

Published on February 11, 2021.
Read about how Liquivida Lounge is expanding their health and wellness services into the Orlando market.

Published on January 6, 2021.
Read about how Liquivida's president and founder Sam Tejada has become a business leader in South Florida.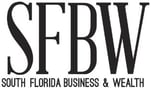 Published on October 19th, 2020.
Read about why Liquivida's president and founder Sam Tejada has been nominated as an Apogee Awards Honoree.

Published on August 5th, 2020.
Read about how the pandemic has affected the IV therapy industry.

Read Lori Wilk's article about the business strategy that drives Liquivida Lounge.

Shot in the Arm
Published on September 26th

, 2019.
Read Stacey Feintuch's report about vitamin IV drips and their impact on health.

Bergen Mama shares its take on Liquivida Lounge and the benefits of vitamin IV drips.

Learn more about the growth of the business and brand concept of Liquivida Lounge.
The Mirror Magazine visited three of our lounges to observe and participate in vitamin IV sessions. Here's what they learned.

Melissa Puppo shares her first experience with the Natural Defense IV drip at our flagship store in Fort Lauderdale.

Michelle F. Solomon tells you a bit more about the origins of Liquivida Lounge, while she tries our Fountain of Youth IV Drip.
Andrea Goff shares some interesting facts about the impact of nutrition and nutrient absorption on your daily energy levels.
Discover how Kim Kardashian made her skin glow at the Met Gala without using makeup. Hint: nutrients had something to do.

Meet Sam Tejada, a firefighter and serial entrepreneur who wants to take all the benefits of nutrient IV and injection therapy to your office.

Holli Lape tells you all about her refreshing experience in Liquivida Lounge while taking The Executive IV drip, ideal to make your mind sharper and clearer.

The future of medicine is here and it's called Liquivida Lounge, according to John McDonald, who will explain to you the ideas behind Nutrients IV Therapy.

The charismatic and successful Chef Isa Souza talks about her concern about Vitamin D deficiency and the best alternatives to improve this condition.