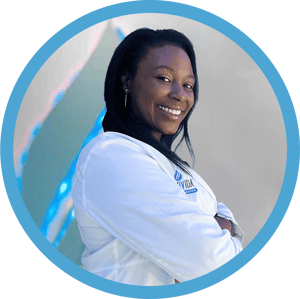 Brianne Cummings, APRN.
Florida - APRN9445274
J. Brianne Cummings attended Clemson University in Clemson, SC where she received her BSN in Nursing in 2008. While working for a medical/surgical pulmonary floor she decided to continue her education further. She completed her Master of Science in Nursing, subspecializing in family practice in 2015. She decided to specialize in Neurology after completing graduate school and then transition into sports medicine. While working with her medical director in sports medicine they decided to dive into the world of peptide therapy. This transition her into peptides and aesthetics for regenerative health.

Brianne Cummings is a Board Certified Family Nurse Practitioner licensed in FL. She is also, certified in peptides, neurotoxins, and fillers. Brianne currently resides in Naples, FL with her husband (Michael), daughter (Elizabeth), and labordoddle (Isabella).