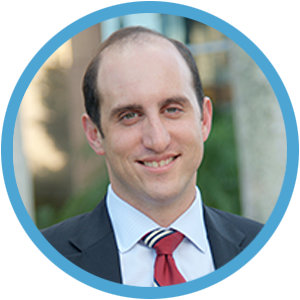 Adam G. Wasch, Esq.
---
Mr. Wasch litigates cases in federal court, state court, arbitration and mediation. Mr. Wasch represents both franchisors and franchisees in franchise disputes, which makes up the majority of his litigation practice, but he also serves as lead trial counsel for small businesses, shareholders, consumers, and aggrieved individuals. Mr. Wasch has experience in class action litigation, RICO litigation, and trademark disputes involving state and federal intellectual property laws including the Lanham Act.
Prior to founding the firm, Mr. Wasch was a litigation associate at one of Florida's largest law firms and successfully handled complex litigation disputes in these commercial litigation practice areas for small and large businesses including a number of aviation entities such as domestic airlines, manufacturers, maintenance facilities and their insurers. During his tenure at the firm, Mr. Wasch served on the Florida Bar Aviation Law Committee and Vice-Chair of the ABA YLD Air & Space Law Committee.
Mr. Wasch serves as fractional general counsel to startup companies. He is passionate about serving as legal partner to entrepreneurs at all stages of the life of a business. From helping a solopreneur launching an LLC to assisting an emerging business with multiple trademark filings to serving as general counsel to an international VC-funded business as they grow and continue to raise capital, Mr. Wasch has the experience to guide his clients through the legal hurdles that businesses face. Mr. Wasch serves on the management team of start up businesses and provides his clients with relevant governance and structural issues on an as-needed basis.
Before his legal career, Mr. Wasch worked in the front office of two Minor League Baseball teams. In law school, Mr. Wasch served as the managing editor of the FIU law review and founded the school's Sports and Entertainment Law Society. Mr. Wasch's law review article on the effect that a lack of education has had on baseball players in the Dominican Republic was published in the Texas Review of Entertainment and Sports Law in 2009, and he has been quoted in a variety of publications and other law review articles related to this topic.