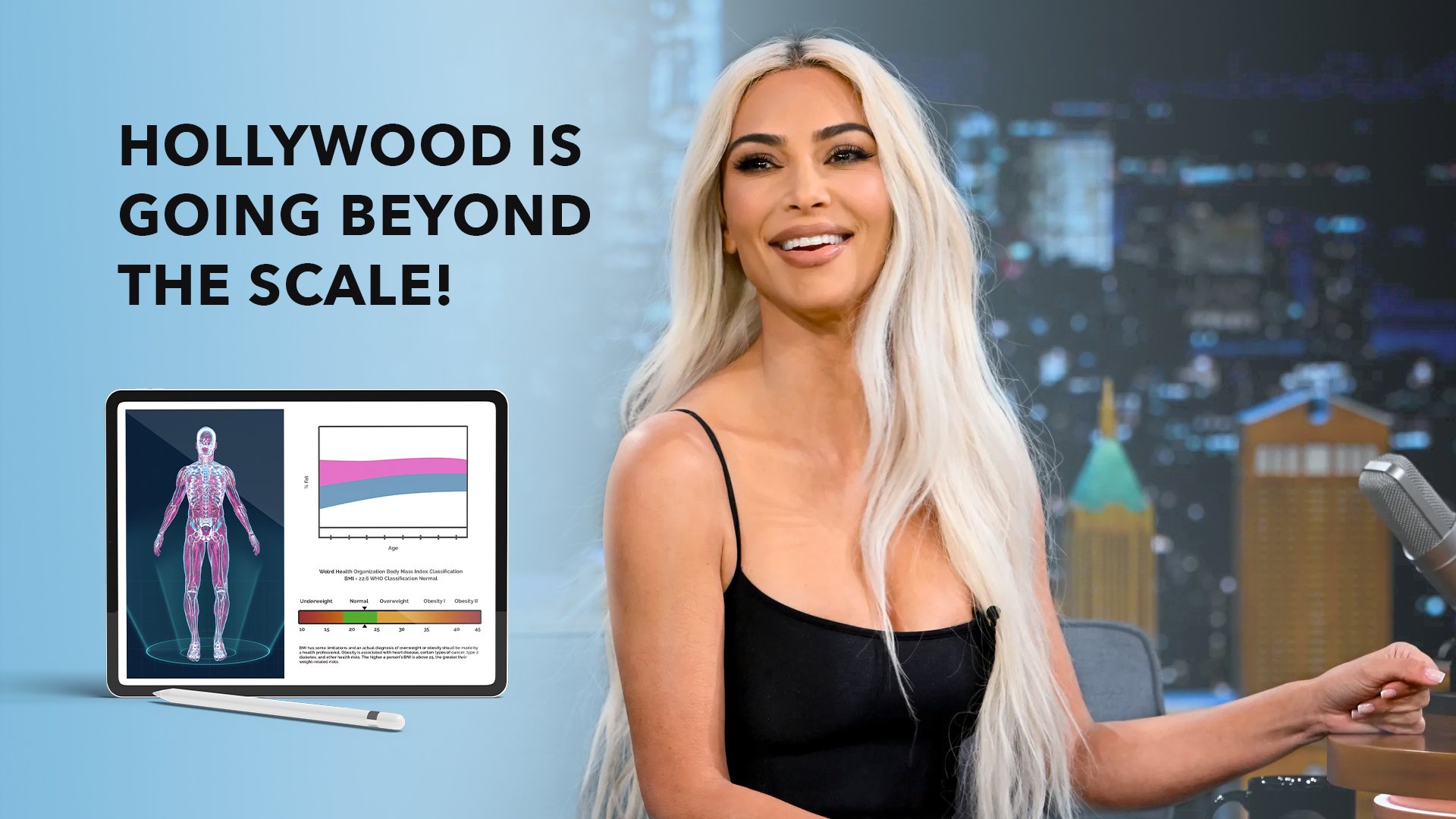 While we're often quick to jump on the scale or measure our BMI (Body Mass Index) as an indicator of how well we may be performing at our weight loss goals, these common practices only scratch the surface as far as accurate results go.
Although these methods are somewhat reliable and fairly easy for anyone to do themselves, there is an even simpler and more precise method that promises to deliver tremendous benefits for those looking to gather meaningful information on the health of their bones and body composition.
The Dexa or DXA scan is short for Dual-Energy X-Ray Absorptiometry, which uses small doses of ionizing radiation to take pictures of the inside of the body. Considered to be a full body scan, a Dexa scan is painless and non-invasive and only takes a few minutes of the patient's time.
Embraced by athletes and celebrities such as Kim Kardashian and Gwyneth Paltrow who have shared their health challenges and results after getting a Dexa scan performed, this procedure is readily accessible to anyone who thinks they can benefit from a more in-depth analysis of the inner workings of their body ( literally!) or even those who may have this procedure recommended by their healthcare professional.
At Liquivida, our Dexa body scan procedure offers a range of benefits including measuring body fat, visceral fat, lean muscle mass, and much more to help you better control your health and wellbeing.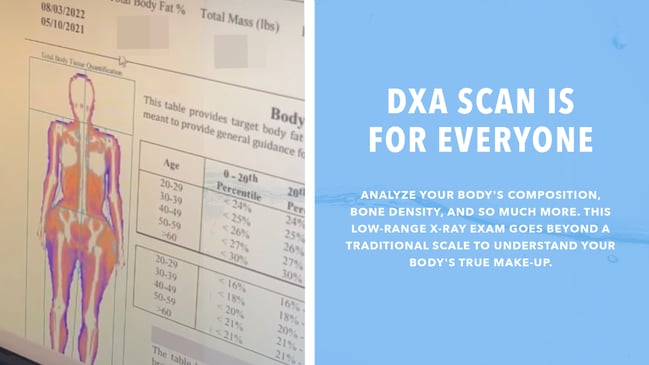 The Full Picture - Gains, and Losses
While she's no stranger to sharing every detail about her life, Kim Kardashian is the latest celebrity to take to social media and give her fans a sneak peek at her recent Dexa scan results, which measured her body fat.
While Kim K. didn't share her full body scan report with the world, there were enough key details to keep her fans abreast of the celeb's stellar results. Boasting that she was considered in the "athlete category", Kardashian's results seemed to have earned her high praise while her body fat percentage proved the 41-year-old to be lean with a significant weight loss occurring prior to her scan.
Incorporating the Dexa scan as part of your overall weight loss regimen can prove effective at determining the best way to gain muscle and lose fat to achieve your optimal desired fitness goal.
How Does The Dexa Scan Work?
Essentially a Dexa body scan is a low-powered X-ray exam that measures body tissues (lean mass, fat mass, and bone mass) to provide a detailed report of your total body weight. This scan should NOT be confused with a clinical bone density exam that is used to screen for bone-related issues such as Osteoporosis.
Although the Dexa Scan does provide a total bone mass strength analysis of all the bone tissue found inside your body, this is NOT used as a clinical or diagnostic screening. It is not the same test as your physician orders to evaluate your bone health. At Liquivida we provide the DEXA Body Scan for body fat & tissue analysis ONLY, so please keep this in mind when reserving an appointment in our facility.
As part of our Metabolic Health Division Services, Liquivida's DEXA body scan (currently available at their Fort Lauderdale Wellness center only) takes only 6-8 minutes, and a printed report is supplied to the client after the scan completes.
From there, the client can use the data to make relevant adjustments in their current lifestyle to reach their wellness goals or consult with one of our providers for treatment options.

Benefits of a Full-Body Dexa Scan
So why should you consider having a Dexa scan? Here we take a look below at the range of health benefits that motivated our favorite celebs to get on board:
Weight Loss - This full body analysis can help you track your body composition and establish a baseline for a more effective diet and exercise program that can also monitor your fat loss and muscle gain to reach your target fitness level.
Visceral Fat (VAT) - A full body Dexa scan can also aid in monitoring the visceral fat (VAT) that describes the fat surrounding your organs. Too much fat around the organs can result in detrimental illnesses and diseases and affect your cardiovascular health, as well as play a part in hormonal imbalances Type 2 Diabetes, and more.
Overall Physical Fitness Evaluation - You don't have to be an Olympic athlete to enjoy the benefits that this in-depth scan can offer, however, professional athletes can fine-tune their fitness level through optimal nutrition and training derived from the results yielded from a full body scan including establishing a baseline for injury. Dexa scans have been used by college athletes and professionals, such as the NFL as part of their overall fitness regime.
How can I get started?
If you're looking for a safe and effective way to pinpoint your body composition, achieve optimal fitness results and monitor your bone health, book a private consultation with Heather Wright, R.T.(R) CHN and she will address your questions, evaluate your wellness goals and provide recommendations for your needs. Our Dexa Scan is only available at our Fort Lauderdale Beach Wellness Center.