DEXA Body Composition Scan

Analyze your body composition.
---
DEXA Body Scan helps you go BEYOND the scale to understand the true make-up of the number you see. This can help clients create a healthier body-image relationship by understanding how much lean muscle, fat tissue, and bone make up their total body mass and where the highest concentration of body fat lies.
Considered one of the most accurate tests, the DEXA Scan is also helpful when evaluating levels of physical fitness.
The scan usually takes 6 to 10 minutes with a very low-powered X-ray. The entire appointment is blocked for 20-minutes, but scan time is usually no higher than 8. DEXA Body Scan can be used safely by clients who have Pacemakers, surgical metals, and other implanted devices.
Looking to get started?
Book a private consultation with Heather Wright, R.T.(R) CHN and she will address your questions, evaluate your wellness goals and provide recommendations for your needs. Our Dexa Scan is only available at our Fort Lauderdale Beach Wellness Center.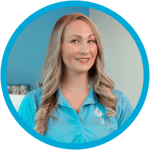 CALL (954) 909-4998 TO SET UP YOUR DEXA BODY SCAN TODAY