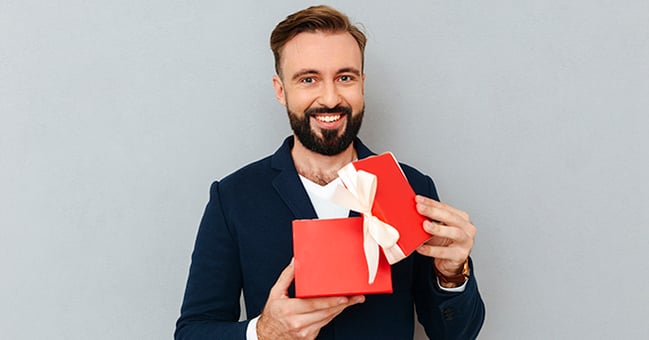 Let's face it. Dads are not always the healthiest people. They enjoy a good beer, some good meat, and a comfy seat in front of the TV. When it comes to enjoying life, dads don't always think about their overall health. However, there are some healthy gifts you can get your dad for Father's day this year that he'll actually use.
Get Him Running.
Dads love to wear sneakers. They are comfy, sporty, and to him, they look good too. Usually dads will wear out their sneakers until there are holes in them. If your dad's shoes are starting to look as old as he is, it may be time to surprise him with a new pair of running shoes. There are lots of online shoe retailers that can offer him the sneakers he likes, or if he is picky, you can just get him a gift card to a shoe store. With a nice new pair of running shoes, your dad may actually start running again.
Keep Dad Hydrated with this Gift.
Dads love a good beer. Whether yours goes for the more flavorful craft beers or prefers the simple domestic stuff, a good beer can help him unwind. Unfortunately, beer is not the healthiest beverage. There's a reason for the terms "beer belly" and "dad bod". Keep your dad healthy this year with a brand new thermal water bottle. There are lots of brands that offer thermal flasks that will keep drinks cold or hot. There are also smart water bottles that have apps if your dad is tech savvy. They can keep track of how much water he is getting each day. A bottle of water on the couch is a healthier option than a beer on the couch.
How to Help Your Father Track His Fitness?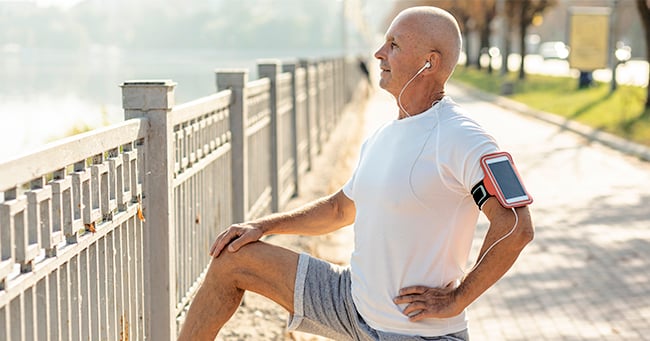 If your dad actually likes working out, why not get him a wearable fitness tracker? Most fitness trackers come with wristbands so they can monitor pulse and heart rate. They can also monitor calories burned and give him an idea of how many steps he's taken that day as well. Some fitness trackers also come with apps to give your dad even more information like body fat percentage and can help him set fitness goals. A good fitness tracker can help your dad achieve his fitness goals with ease.
Healthy Snacks for Dads.
Snacks are like catnip to dads. They love to munch throughout the day or just take a little bit of whatever you're eating. This year get your dad a subscription to a monthly snack box with some healthy options to eat from. There are lots of different available snack boxes with organic, diet, and even, god forbid, vegan options. So many snacks out there are full of salt, sugar, and artificial ingredients. It can be hard to know which ones are actually healthy. Make your dads job easier by getting him a monthly delivery of some healthy snacks. He'll at least appreciate saving a few bucks at the supermarket.
Get Him Cooking.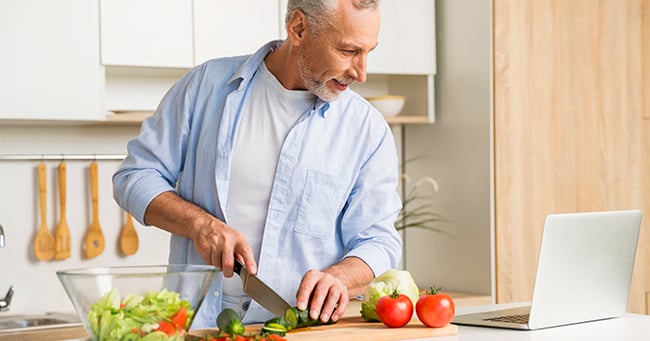 If your dad prefers to let mom do the cooking, or he just likes to order out, it may be a good time to get him some new cookware. Chef's knives, cutting boards, or even a new grill could inspire your dad to cook some healthier meals for himself. There are also cookbooks you can get him that can be geared towards a healthier version of what he enjoys eating. Eating out can be fun, but usually those meals are higher in calories and unhealthy fats. You can even get your dad a cooking class so he can learn to improve his skill. Your dad may be a cut up with his corny jokes, but you can get him cutting up some healthy food.
How About Working Out at Home?
A dad's home is his castle so why not help him turn his man cave into a home gym. Instead of going to the gym send him some home equipment like dumbbells or resistance bands. If you really love your dad, you can get him something more expensive like a stationary bike with online access to workout programs. There's a lot of great fitness equipment available that is perfect for homebodies. You can also help him download some fitness videos that can be done at home with minimal to no gear. If you can make working out easier for your dad, then why not offer him a gift that allows that.
Help Him Relax.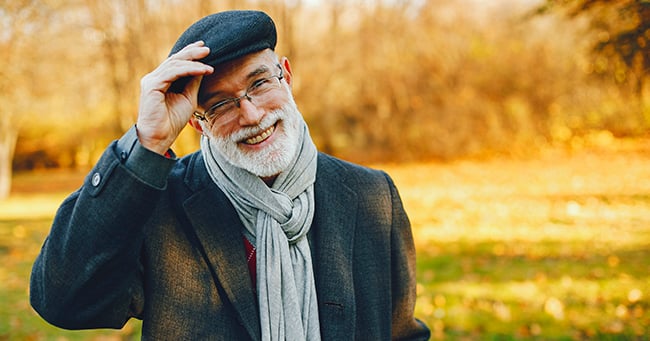 A good father provides for his family and makes sure everyone is taken care of. That is his duty. However, that's not always the easiest job and it can be difficult to unwind in healthy ways. If your dad is a hard worker, there are some good gifts that can help him chill out. A comfy robe is always a good idea for the days he just wants to lounge around. A good weighted blanket can help him get a good night's rest so he's refreshed. CBD oil has been proven to be a healthy way to relax and ease stress and anxiety. You can even get him a scented candle with his favorite scent. Get your dad something to help him relax, because he deserves it.
How to Keep Your Dad Healthy?
Focus on his fitness and his nutrition to help him stay healthy. Dads can be stubborn but if you show that you really care, they'll listen. There are a lot of great gifts out there designed for all kinds of dads. Show yours some love him with a focus on his health to celebrate Father's Day this year.