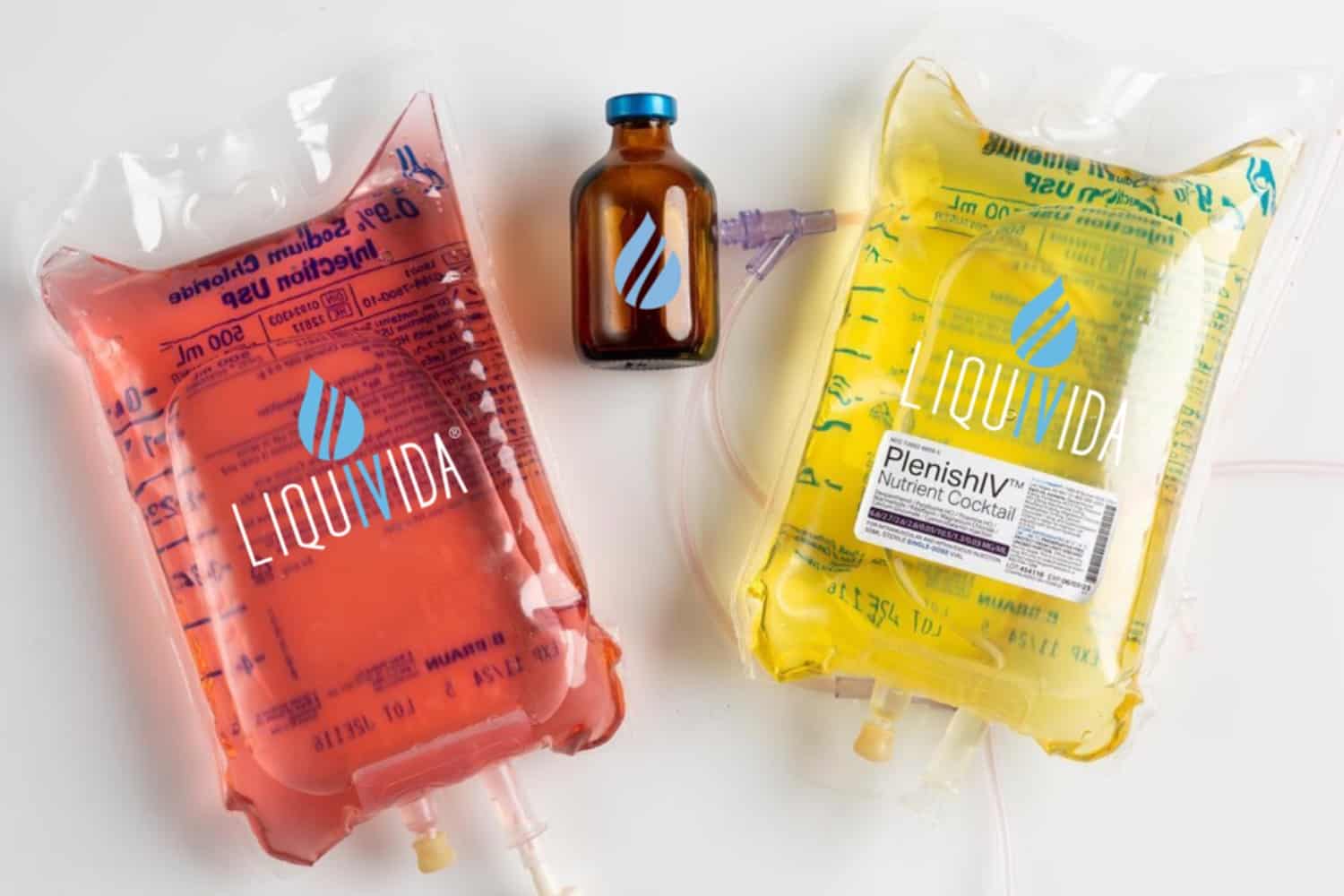 When nurse practitioner Angelica McGough, founder of Essential Infusions Plus in Rochelle and Rockford, Illinois, opened her clinic, her mission was to provide hope and health to her community instead of "just putting a bandaid on the problems once they arise."
"I started an infusion clinic when I saw the great success patients were having with the Myers' Cocktails and staying out of the hospital when they had Covid. As a hospitalist, I wanted to be able to offer patients hope and the ability to give their bodies what they need to heal themselves," shared Angelica McGough, DNP, FNP-BC, ACHPN, CCRN.
To accomplish this, she understood that offering the best products on the market was the only way to go, so she sought out the wellness company Liquivida. As the #1 IV therapy company in the US, she knew partnering with them was a smart choice.
Liquivida partners with doctors, nurse practitioners, physician assistants, and naturopathic doctors who align with their vision to provide optimal nutritional support to their patients and clients. By distributing IV drip "kits" directly from their partnering pharmacy, they give practitioners the confidence to know they are getting the best products with the best quality ingredients.
What are Liquivida IV Drips?
Liquivida IV drips, also known as IV vitamin therapy, are a convenient way to get the vitamins your body needs to support your health and boost your immune system.
Benefits of IV vitamin therapy include:
increased energy
maintaining health
fighting sickness
supporting long-term health
improving mental focus
body detoxification
"Our outside appearance is a reflection of what's happening on the inside, and if we are out of balance it affects our skin, energy levels, mental clarity and more. Liquivida IV vitamin treatments are a great starting point to achieve optimal health, wellness and vitality," shared Samael Tejada, founder of Liquivida.
Similar to an IV drip in a hospital, Liquivida IV drips are administered using a small IV injection. The essential nutrients go directly into the bloodstream, which allows the body to absorb and process them more efficiently.
Although the nutrients we need can be found in the right foods, it's not always a guarantee that we'll get the essential nutrients in the right quantities. Clients visiting Essential Infusions Plus can take their care to an even higher level by receiving an in-depth diagnostic assessment.
This gives the practitioner information on the nutrients that the client is lacking so that supplemental vitamin support can be provided in the proper doses that the client needs.
Once a practitioner knows which nutrients are deficient and the proper levels needed, Liquivida's IV vitamin therapy treatments can be administered with the confidence that the patients are receiving the vitamins, minerals, amino acids, and other essential micronutrients at the correct dosages.
IV therapy sessions take less than an hour and leave you feeling refreshed and energized.
They come in the following nutrient-dense formulations:
Fountain of Youth IV Kit.

Replenishes the body for healthier-looking skin, hair and nails.
Natural Defense IV Kit.

Protects the body and speeds up recovery from airborne illnesses like colds.
Rise and Shine IV Kit.

Reduces headaches and stops feelings of fatigue or exhaustion after a hangover.
The Executive IV Kit.

Promotes mental clarity and focus during work hours and beyond.
Glutathione IV Kit.

Empowers cells, slows down aging and produces a brighter, healthier skin glow.
Vitamin C IV Kit. Boosts immune systems and promotes healthy skin.
What are Liquivida IV Drip "Kits?"
Liquivida makes it easy for practitioners to offer IV vitamin therapy to their patients by providing IV kits that include everything a practitioner needs to administer vital nutrients. IV Infusion Vial Packets are preservative-free nutrient vials specifically designed for IV Infusion and for single-dose administration.
Essential Infusions Plus provides the Rochelle and Rockford communities access to the best in IV vitamin therapy solutions to support the body's natural defenses all year round. They offer a variety of services, including IV therapy for women and men featuring Liquivida products, educational consultations by a board-certified nurse practitioner, aesthetic treatment solutions, hormone therapy, regenerative joint therapy, medically managed weight loss, anti-aging peptide therapy. To learn more about their services, visit their website.
Liquivida, founded by Sam Tejada, distributes high-quality IV therapy products to over 4.000 doctors nationwide. To learn more about their affiliate program and the products they offer, visit their website.
Contact Information:
Name: Samael Tejada
Company: Liquivida, a Health and Wellness Franchise
Phone: 1 (844) 548-2100
Address: Fort Lauderdale, FL
Website: www.liquivida.com
Name: Angelica McGough
Company: Essential Infusions Plus
Phone: 1 (815) 414-2024
Address: Rochelle, IL and Rockford, ILt
Website: https://essentialinfusionsplus.com
Want to Learn More About IV Drips as a Business Opportunity?