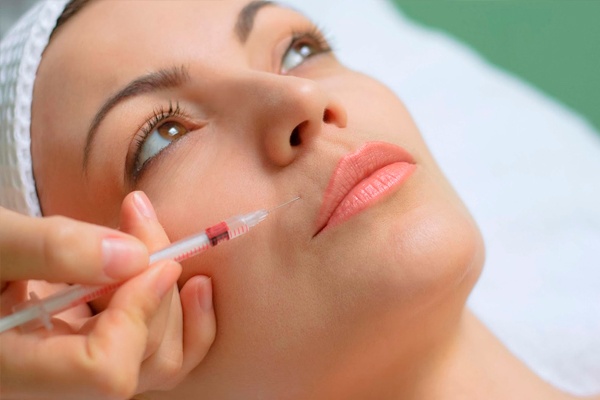 There's a new health trend that's all over the news. It's called PRP or Platelet-Rich Plasma Therapy. It can be mostly used as a great way to help people heal from injuries but is also used for beauty treatments. So far, it's mostly been athletes who have been doing it. People like Alex Rodriguez, David Ortiz, and Kobe Bryant, but now more and more, celebrities like Kim Kardashian and Bar Rafeli are using it to help their skin look more luminous and youthful. The good thing is that you don't have to be a professional athlete or a celebrity to try it. Liquivida Lounge offers this service to people like you and me. We know you have some questions about it, so we asked Chad Van Horn everything you need to know about PRP treatments.
How Did PRP Therapy Come into the Mainstream?
PRP has been around for several decades now, as it has been proven to be quite effective for several specialties. Plasma donations help boost the immune system of cancer patients, orthopedic doctors use it to help speed healing in a muscle or tendon injury, and now it is gaining traction as an aesthetic treatment for the face, the hair, and even for sexual health and rejuvenation. It is becoming well known due to its successes and the fact that many celebrities have used it to take advantage of its different benefits.
How Does PRP Therapy Work?
PRP therapy, which takes approximately twenty minutes to complete, begins with collection of 30 milliliters of the patient's blood. The blood sample is placed in a centrifuge to separate the platelet-rich plasma from the other components of whole blood. Doctors then inject the concentrated platelets into the area often using ultrasound guidance for accuracy.
Platelets function as a natural reservoir for growth factors that are essential to repair injured tissues. The growth factors that the platelets secrete stimulate tissue recovery by increasing collagen production, enhancing tendon stem cell proliferation, and tenocyte-related gene and protein expression. These growth factors also stimulate blood flow and cause cartilage to become more firm and resilient. Basically, by injecting your own plasma into your cells, your cells become healthier and any damage is repaired.
What is a PRP Facial and How It Works?
You might've seen the photos on Instagram of a celebrity with blood splattered onto their face. No, it's not Halloween makeup — it's one of the latest treatment trends in skin care, which might look quite scary in progress, but boasts big-time results.
Don't let the name fool you. It has nothing to do with Transylvanian counts or sparkling teenagers. In all seriousness, the treatment is a combination of a microdermabrasion, followed by the application of PRP. The PRP is derived from the the blood, which contains platelets. The platelets contain high levels of growth factors, which, when applied to the skin, will stimulate cell growth.
Where Did the Idea for this Facial
Come from?
The PRP facial has been around for a little while but has come into popularity thanks to a photo that Kim Kardashian posted with what appeared to be blood on her face. It is actually the combination of 2 great treatments—micro-needling and platelet-rich plasma, or "PRP". Both of these are quite effective individually and work even better when paired together.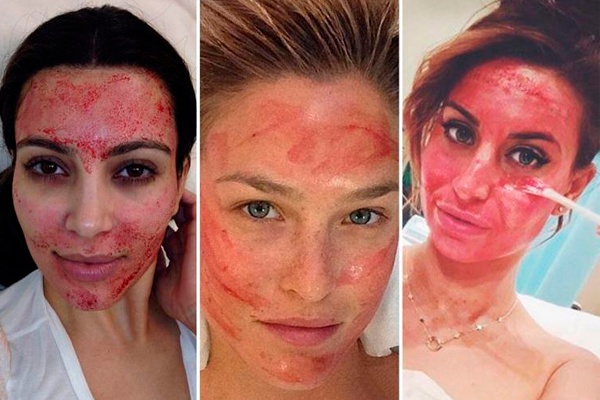 Microneedling involves a medical-grade handheld pen with a 12-pin tip that creates microchannels in the skin at a rapid speed, and plasma is the liquid component of the patient's own blood which is extracted after spinning the blood in a centrifuge. Plasma contains all the healing factors that help the skin heal after a cut or scrape, for instance. So we create a "controlled injury" with the microneedles and provide the healing factors in the plasma. The immediate result is fresher tighter skin, and the long-term benefit is increased collagen production over time. Patients love it because it is all-natural from their own body.
Is PRP Safe? It Sounds Painful.
It can be a bit uncomfortable if you go to less experienced spas, but at Liquivida there are anesthetics to help numb the pain, so you can actually enjoy the process and not be made uncomfortable. And yes, it is completely safe.
Does PRP also Work for Hair Loss?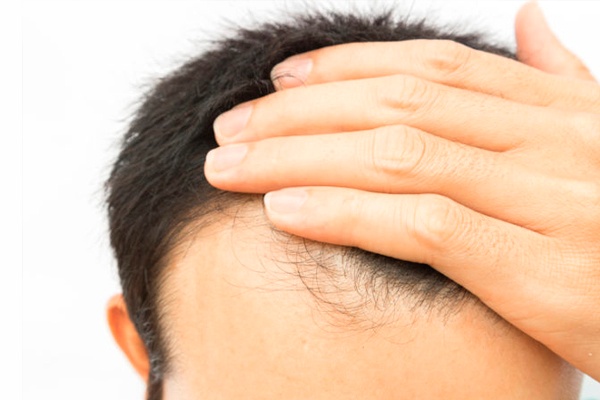 Definitely. PRP therapy is a safe procedure to stop hair loss and hair thinning. The process itself is safe and fast, and promotes follicle enlargement. Using PRP for hair loss helps your scalp grow natural, thicker and healthier hair. You can even combine them with other hair-loss procedures to get even faster results.
What Is It About these Treatments that Make It an Effective Option?
There is a shift in aesthetic medicine moving towards non-invasive and regenerative procedures, which is great for patients- less cost and less downtime. PRP is a form of regenerative therapy that signals the body's own stem cells to come help the body grow its own new hair follicles and repair the damaged cells of the skin.
Who Would You Suggest these Treatments to?
Anyone can try it. Both men and women can do microneedling with plasma. It really is truly amazing for the face. Hair loss clients will require a more thorough consultation to make sure they are a good candidate. Liquivida Lounge typically does bloodwork to screen for any nutritional or hormonal causes of hair loss, so as to provide a comprehensive approach to treatment and make sure that their clients are being taken care of.
I've Read that PRP Therapy Can Help with Osteoarthritis and Muscle Pain as Well. Is It True?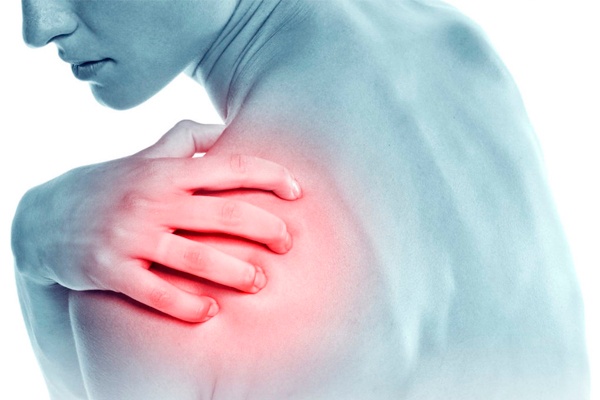 The underlying principle is definitely the same. As stated earlier, PRP signals the body's own stem cells and growth factors to come to the area they are being injected like its own 911 emergency response. Stem cells are "smart" cells that will differentiate or morph into whatever type of cell is needed in that area to help, whether muscle, tendon, collagen, or hair follicles.
If I'm Interested in PRP Injections, Where in Florida Should I Go?
Liquivida Lounge on Fort Lauderdale Beach of course! If you want a safe, professional, and courteous staff, Liquivida Lounge has got you covered. They will also make sure you are completely comfortable with the procedure and answer any questions that you may have. They will make sure you have the best experience possible.