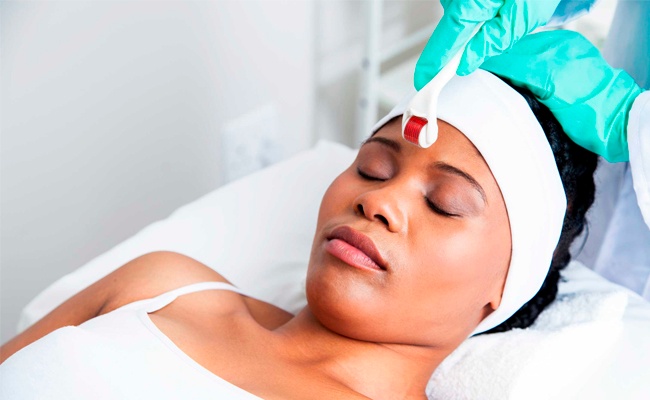 In South Florida, it's all about appearances. We all want to look our best because it helps us feel our best. But there are so many different beauty and spa treatments to choose from, how do we know where to start? Well, it depends on what you're looking for. If you're looking to remove acne scars, sun marks, or just improve the overall look of your skin, microneedling (or collagen induction therapy) might be right for you. Microneedling is one of the most talked about treatments to enhance your appearance. We'll give you the lowdown on it, so you can decide if it's right for you.
What Is Microneedling?
Basically, microneedling is the insertion of very fine short needles into the skin in order to rejuvenate. The most popular microneedling device, known as a dermaroller, is made up of micro-fine needles that range in diameter from 0.5 and 2.5 millimeters. The dermaroller rolls over the skin and creates small pricks in the skin that are only skin deep.
How Does Microneedling Work?
The small openings in the skin triggers the body's wound healing process, stimulating collagen and elastin production. Collagen is often used in skincare and applied topically to help reverse signs of aging. By stimulating your body's production of collagen, you're helping your body heal itself. Elastin helps keep your skin, well, elastic. It gives it its softness and allows it to be able to keep its form. Both collagen and elastin are very important in maintaining skin health.
How Quickly Does Collagen Induction Therapy Work?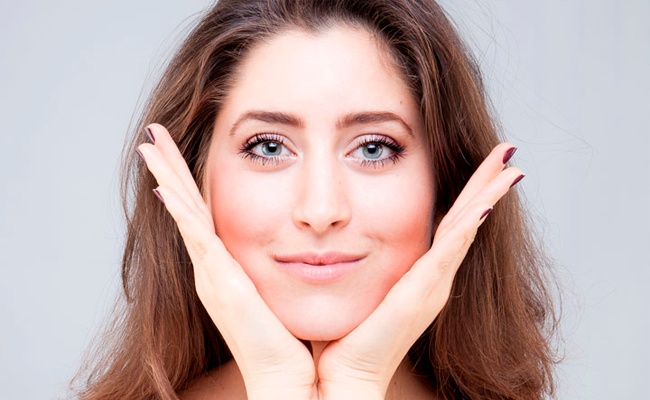 Usually, you will see results right away. You might experience a bit of redness immediately following the treatment, but once it subsides, you'll notice a glowing complexion and plumpness in your skin. Your skin will look more radiant as a result of the process.
Is Microneedling Painful?
Some other processes us a pen that rapidly and repeatedly pokes into the skin to perform the treatment, so it is similar to the sensation to getting a tattoo. However, unlike a tattoo, the pen is only passing over the area once, so the process is fast and easy. It might be somewhat uncomfortable for some but it is overall very manageable and heals very quickly.
Can Collagen Induction Therapy Be Done at Home?
There are dermaroller devices you can buy that allow you to do microneedling at home. However, if not done under the care of professionals you can actually damage the skin. The at-home dermarollers also increase risk of infection if not maintained properly. Ultimately, you are choosing between experienced professionals and your own expertise in regards to a delicate microneedling process.
What Is the Entire Process Like?
First your face is thoroughly cleansed with a topical cleanser. Then a topical anesthetic is applied to your skin for 30 minutes before your treatment. When the treatment begins, a serum will be applied to your skin to help the pen gently glide over your skin.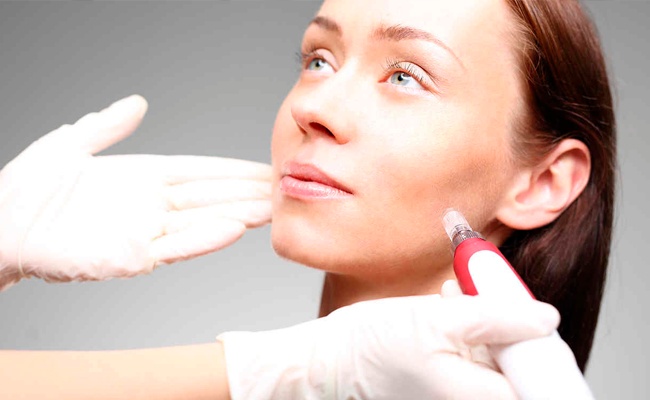 During the collagen induction process, the tiny needles in the pen will penetrate through your skin, but will not remove it. Since your skin will only be punctured, it will heal quickly. Then your skin will lightly bleed but only for a few seconds. The mini-punctures will trigger the production of your very own growth factors that eventually result in collagen production. You can expect the microneedling to take about an hour. Your skin will be red for less than an hour for darker skin tones and several days for lighter, more sensitive skin.
What skin conditions can microneedling treat?
Microneedling helps treating and preventing wrinkles, aging skin, surgical and hypertrophic scars, stretch marks, acne and pitted scars, sagging skin, hyperpigmentation, UV damage, rosacea, and melasma. Treating skin conditions such as melasma and rosacea with microneedling can be highly effective. Collagen induction therapy can be good for most skin conditions that are located on the skins outer layer. Microneedling cannot target deeper skin conditions.
Can I use topical treatments in addition to microneedling?
Pairing microneedling with topical treatments such as anti-aging creams can really help your skin. When you combine microneedling with topical treatments, you can aid in your skin's health because they will seep into the punctures made into your skin. Microneedling alone without any topical treatments won't aid you as much.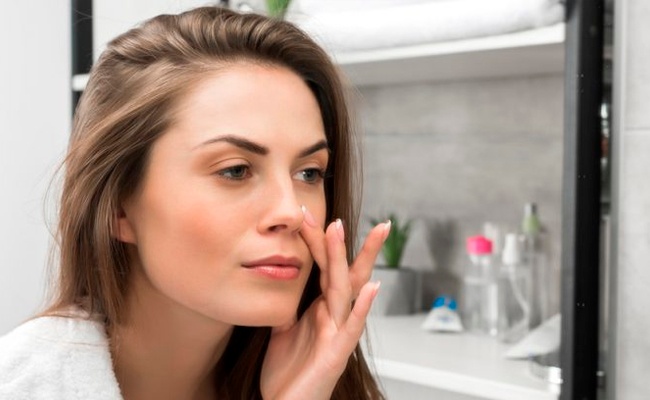 How Do I Treat My Skin After a Microneedling Session?
You should expect slight redness and swelling in the treated area. This will subside within a day or two. Tiny pinpoint scabs will appear 24-72 hours post-treatment and may remain for 3 to 7 days. The scabs should not be touched, itched or exfoliated. They will naturally shed off when ready.
During the next 48 hours post-treatment, you should avoid working out, hot showers, massages, and sun exposure. Basically, anything that will affect your pores. It's best to not apply any makeup or shave as well. You can apply some soothing creams and lotions to help heal your skin. Make sure you apply sunscreen of at least 30 SPF afterwards if going into the sunlight.
What Exactly Are the Results?
Microneedling will combat a variety of common skin care concerns, including scarring, stretch marks, melasma, and more. The results are smoother, thicker, tighter, more even-toned skin. The collagen growth will help your skin look younger as a result of the new tissue being formed.
How Often Should I Do Collagen Induction Therapy?
It is possible to overdo it and you can cause scarring and damage to your skin if you are doing it too much. The most you should go would be about once a month. That way you can keep your skin looking young, without damaging it.
Where Can You Book a Microneedling Session?
If you're thinking about microneedling, it's always good to do your own research and ask around. If you're ready to take the plunge, Liquivida Lounge offers microneedling services as well a host of other spa and health treatments. They have an excellent staff of trained professionals who provide safe, efficient service and make you feel comfortable. So if microneedling is something you might be interested in, check out Liquivida and you'll be very satisfied with the results.