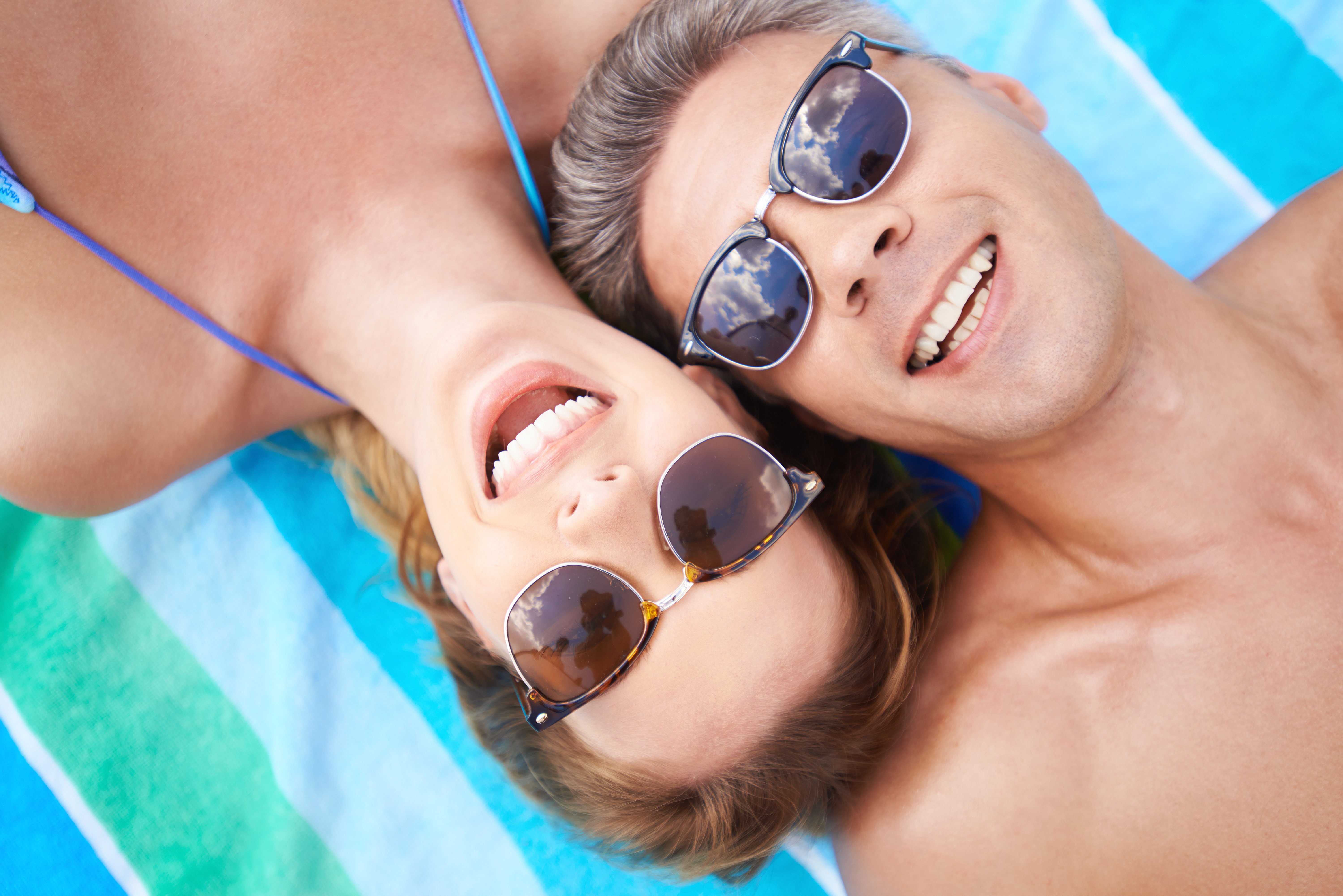 If you live in a region of the world that experiences warm weather and sunshine all year round, you probably don't give a second thought to your Vitamin D levels. After all, the common view surrounding this important nutrient is that enough exposure to the sun will give your body all that it needs to help combat diseases such as osteoporosis and other autoimmune disorders, but sun lovers beware! Excessive exposure to the sun comes at a price. While your body can self-regulate the amount of Vitamin D produced by the sun, over-exposure to UV rays can have damaging effects on your immune system and eyes, and in some severe cases will lead to skin cancer.
Alternately, for those who experience winter every year, Vitamin D supplements are usually recommended as part of a well-rounded health regiment to help your body function at an optimal level during these darker, colder months and aid in maintaining adequate Vitamin D levels.
Wherever you live, there is no denying that Vitamin D is essential to a well-balanced and healthy body. So what can you do to proactively prevent a Vitamin D deficiency?
In addition to sunlight and foods that contain vitamin D (think mushrooms, specifically shitake, as well as fatty fish such as salmon and cod liver oil), the next best resource to avoiding a Vitamin D deficiency, would be dietary supplements, including Vitamin D IV Therapy. At Liquivida, our Vitamin IV therapy treatments support a healthy lifestyle and offer a host of benefits from detoxification of chemicals in the body, to healthier skin and boosted immunity to name a few.
Liquivida's Vitamin D3 treatments aim to deliver the benefits of the sun without the risk of over-exposure and work well to treat symptoms of low energy while supporting stronger bones and muscles.


Beyond Osteoporosis: The Importance of Vitamin D
From the time we are born, Vitamin D is crucial to our development. As infants and young children, the development of our bones and proper bone formation at an early age sets the stage for supporting us until adulthood.
As an essential component to the healthy makeup of the human body, Vitamin D is perhaps one of the most important factors, along with calcium, in ensuring that our bones are strengthened and not made vulnerable to loss of bone density as we enter the later stages of our life, commonly known as osteoporosis.
As the CDC's website describes, "Osteoporosis is the most common bone disease and is characterized by weakening of bone tissue, bone structure, and strength and may lead to increased risk of fractures. Low bone mass increases the risk of developing osteoporosis."
Though the primary function of Vitamin D is to support healthy and strong bones, its role extends beyond this to supporting our immune response to germs and bacteria, as well as improving muscle function and digestive health. When it comes to the brain, Vitamin D provides support on a cellular level and protects against diseases such as Dementia and Alzheimer's. New research has shown that patients suffering from these diseases may experience low levels of Vitamin D.
Studies have also shown that increased levels of Vitamin D result in fewer symptoms of colds, aids in prevention of back pain and depression, and can reduce the risk of Multiple Sclerosis as well as decrease the chance of heart disease.
There are a myriad of potential causes that can contribute to being Vitamin D deficient, which may result in any combination of symptoms.
Typically, a simple blood test can reveal your Vitamin D levels and provide a basis by which to start implementing sufficient supplements into your lifestyle to increase these levels.
Causes of Vitamin D deficiency
Age, skin coloring
Certain medications
Limited mobility and exposure to sunlight over prolonged periods of time
Specific medical conditions such as Crohn's disease and Cystic fibrosis
Obesity
Poor diet
Symptoms of Vitamin D deficiency
Tiredness, aches, and pains

Severe bone or muscle pain or weakness

Stress fractures, especially in legs, pelvis, and hips. Brittle bone structure

Mood changes and depression

SAD- Seasonal Affective Disorder

In children, deformities in joints and bone pain

Insomnia, difficulty sleeping
What should I do if I have a Vitamin D deficiency?
If you are concerned about your Vitamin D levels, the first step is to seek guidance from a medical professional who will recommend a blood test that will read the amount of Vitamin D2 and D3 present in your blood. The sum of these two types of Vitamin D is important in determining the next course of action.
If your levels are too low, dietary and supplement changes may be prescribed.
Benefits of Liquivida's Vitamin D IV Therapy Treatments
Incorporating Vitamin D supplements into your daily or weekly regiment is not a one size fits all fix. Based on your specific condition and blood levels, it is recommended that each person receive an individualized approach to these treatments.
Liquivida Vitamin D IV therapy treatments can help target these deficiencies and aid in addressing many of the symptoms you may be experiencing including boosting energy levels and immunity, and ensuring you're on the right path to stronger bones and muscles.
Our Vitamin D3 IV therapy treatment works by infusing a Vitamin D supplement intravenously through the IV line placed in the arm. The immediate benefit of receiving Vitamin D this way is that the absorption rate is more concentrated versus your own body needing to digest Vitamin D through the liver. Consistent monitoring of your levels by our Liquivida specialists can ensure that you're receiving the recommended course of treatment over an appropriate period of time.
It's as easy as A, B, Vitamin D!
Whether you're looking to be proactive about your general well-being or you have specific concerns about your Vitamin D levels, we encourage you to contact the nearest Liquivida Wellness Center today to schedule a one-on-one consultation to discuss the benefits of our Vitamin D IV treatments. Your body and bones will thank you!