Sam Tejada Featured on Entrepreneur Magazine's Action and Ambition Podcast
IMMEDIATE RELEASE- 7/21/2022
On July 15, 2022, Andrew Medal unpacks how Sam Tejada opened Liquivida® and grew it to become a highly admired and comprehensive MedSpa franchise, specializing in IV therapy and anti-aging services.
Sam shares Liquivida's approach to wellness by incorporating micronutrient and comprehensive lab testing to address testosterone hormone imbalances and other anti-aging symptoms such as low libido, decreased energy, and a weak immune system.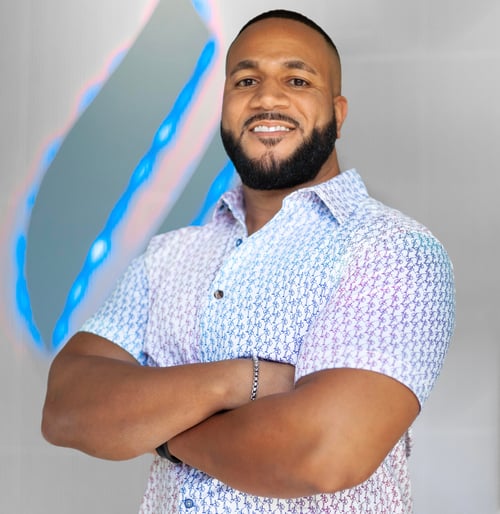 Samael Tejada, President and Founder of LQV Management


On the Entrepreneur Magazine podcast, Sam discusses the increased desire and growing population of physicians transitioning away from reactive medicine and moving towards more functional and proactive forms of medicine. He breaks down the difference between oral supplements versus vitamin IV therapy and how Liquivida® practitioners use clinical data to find micronutrient deficiencies and create a customized wellness plan that effectively gets people back on track to their optimal levels. One of the major differences in vitamin and supplements sold off the counter is that the FDA heavily regulates and monitors how IV drips are manufactured through 503-B pharmacies. This is how products are sourced and then packaged through Liquivida's distribution side of the business.
Since starting the business in 2014, the health and wellness industry has evolved tremendously. Focusing on educational marketing has been a major way Liquivida® has built its brand across the country. Now, Liquivida Wellness Centers® offer a wide range of therapies outside of just vitamin IV therapy, composed of five different divisions: medical aesthetics and facials (Botox and fillers), wellness (IV, testosterone, hormone, and peptide therapy), medical weight loss, sexual health (Gainswave®, Femiwave®), and regenerative medicine.
LQV Management partners with franchise owners to offer an integrated and full-service medical franchise model to help people across America to replenish, rehydrate, and revitalize through vitamin IV therapy, medical esthetics, and innovative weight loss solutions.
Franchises are operated by a respected network of medical professionals who believe that sustainable health and wellness can be achieved by knowing the body and caring for it through targeted nutrition and a combination of preventative and functional medicine.
Headquartered in Fort Lauderdale, Florida, the company is known for creating a modern, spa-like environment, where people from all walks of life can relax the mind as they replenish the body to better manage the aging process and obtain a greater quality of life.