Liquivida Now Announces Wellness Center Medical Franchise Model, Opening Q1 2021
IMMEDIATE ReLEASE- 12/28/2020
(Fort Lauderdale, FL) - Today, LQV Management announces Liquivida Wellness Center™ — a new brand name that best represents its brick and mortar medical franchise opportunity. The first of its kind will be opened sometime in the first quarter of 2021 in Fort Lauderdale's Galt Mile area on 3708 N. Ocean Blvd, Fort Lauderdale, FL 33308.
Previously, LQV Management, Liquivida's parent company, used Liquivida Lounge® to represent the storefront model, but it has recently reorganized its portfolio of brands as follows: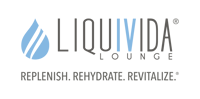 Liquivida Lounge®

An integrated franchise opportunity which allows existing medical offices to add a dedicated Liquivida Lounge ® into their practices to offer vitamin IV therapy and intramuscular injections under the Liquivida brand.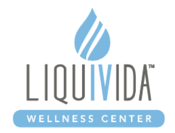 Liquivida Wellness Center™
This medical franchise business opportunity offers a wide range of wellness services using the Vida Journey™, which spans Vitality, Beauty & Personal Care, Medical Esthetics, and Lifestyle Optimization services using innovative technologies and approaches that help people live active and more fulfilling lifestyles.
The Vida Journey™ is a unique method used in this franchise model to connect franchisees with clients who seek a better quality of life. It was designed to guide people through their lifelong wellness journeys.
Under the new brand name, franchise owners will be able to offer:
Vitamin IV therapy

Weight loss

Facial care

Sexual wellness

Hormone replacement therapy (HRT)

Peptide therapy

Laboratory testing

Hair growth
Liquivida Affiliate™
As an affiliate, qualifying medical professionals can sell Liquivida's signature IV kits including Liquivida's very own Liquilift™. These "all-in-one" IV kits include a blend of much-needed vitamins, minerals, and amino acids to support the immune system, strengthen muscles and joints, as well as promote mental clarity and optimal brain function. Currently LQV Management sells IV kits to general practitioners, cosmetic surgeons, chiropractors, physician assistants, and nurse practitioners in all fifty states, including Puerto Rico.
The first Liquivida Wellness Center™ is currently under construction, but is expected to have a formal grand opening in the first quarter of 2021.

Select storefronts will be reflecting this change in 2021.
LQV Management partners with franchise owners to offer an integrated and full-service medical franchise model to help people across America to replenish, rehydrate, and revitalize through vitamin IV therapy, medical esthetics, and innovative weight loss solutions.
Franchises are operated by a respected network of medical professionals who believe that sustainable health and wellness can be achieved by knowing the body and caring for it through targeted nutrition and a combination of preventative and functional medicine.
Headquartered in Fort Lauderdale, Florida, the company is known for creating a modern, spa-like environment, where people from all walks of life can relax the mind as they replenish the body to better manage the aging process and obtain a greater quality of life.