EVOLT 360

Analyze your body composition.
---
Getting an accurate and reliable snapshot of the current status of your body is the starting point of a long-term plan to reach your fitness goals. Using Biometrical Impedance Analysis, the Evolt 360 body composition scanner will give you an instant report to understand the current fitness level of your body.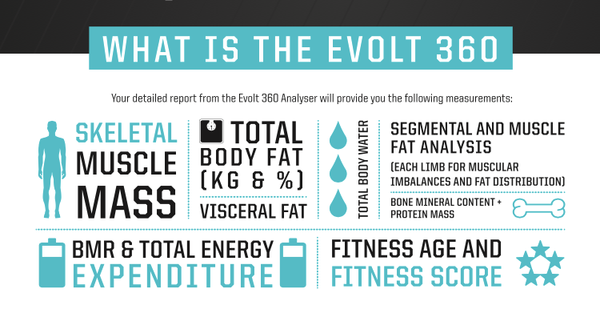 Measure, track and improve your fitness goals with real-time data.
The scan takes less than 2 minutes and works by passing a safe, low-intensity electric current through your body to determine the difference between muscle mass, fat mass, water and mineral, providing a detailed view of your body's composition.