IV Hydration Therapy and Medical Spa in Miami (Brickell)
Hablamos español - Mobile / In-Home Service Available
848 Brickell Avenue, Suite 617
Miami, FL 33131

Phone: (305) 504-8860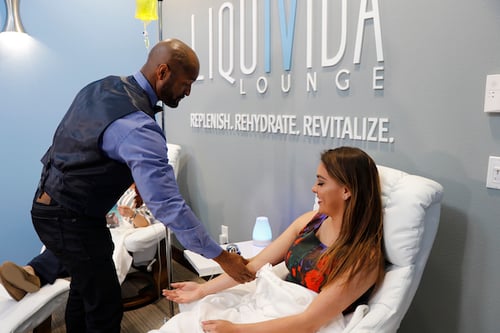 Hours of operation:
Every Day
9:00 AM - 7:00 PM

Walk-ins not available, must call for an appointment.
After-hours concierge line: 305-504-8860
Services offered at this location:
Nutrient IV therapy

Energy shots

High-dose vitamin C

Vitamin D3 shots

Lipotropic injections

B-complex shots

Glutathione injections

NAD IV solutions

Chelation Therapy
Practitioners at this vitamin infusion center:

Our Miami IV vitamin drip location services surrounding areas such as Brickell, Coral Gables, Downtown and Midtown Miami, Wynwood, Miami Beach, among others. For more information about this location in the heart of the financial district of the upscale Brickell neighborhood, please click here.